Pole & Line Products
Osmose develops and sells a variety of products designed to protect, preserve, repair, and restore your T&D structures and their attachments.
As the world's leading developer of wood preservatives designed for in-service poles, Osmose has established R&D priorities intended to maintain efficacy against decay and deterioration while reducing the volume of active ingredients, lowering the risk to non-target organisms, and eliminating petroleum-based carriers from our product line.
You can learn more about our commitment to the environment here.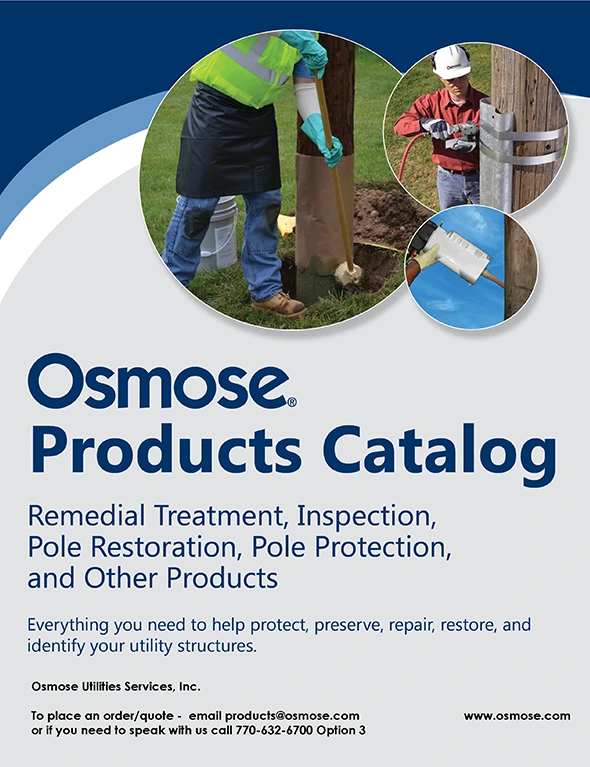 To learn more or place an order, email products@osmose.com or call 770-632-6700 option 3.