Pole Replacement Design
Seamless Turnkey Solution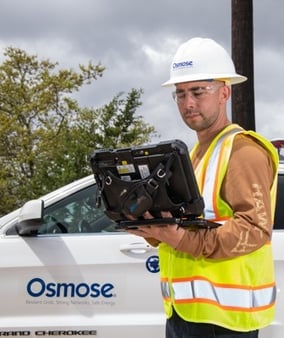 Osmose can integrate pole replacement design into any of your current programs, such as pole inspection, joint use audits, make-ready engineering, and overhead inspections program. Osmose can provide experienced technicians and designers, armed with engineering tools, to support the turnkey design of pole replacements. We customize our processes and deliverables to seamlessly integrate with your work management systems and procedures.
Utilizing Osmose's pole replacement design solutions allows you to direct scarce engineering resources to mission-critical and revenue-generating work, while reducing the risks created by the failure to replace reject poles in a timely manner.
Why Choose Osmose for Your Pole Replacement Design?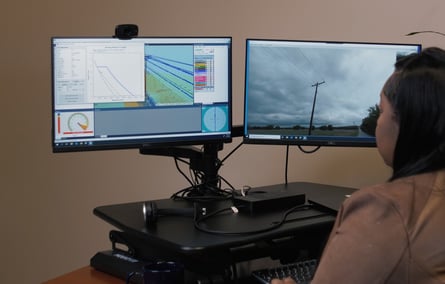 Pole replacements, overloaded poles, and reject poles require engineers and designers to create a work order and design in order for crews to replace the pole. Osmose integrates this solution within your program to seamlessly take you from an inspection to a construction-ready work order. Osmose can:
Reduce handoffs and bottlenecks: A full turnkey process incorporated with your pole inspection program managed by one company
Reduce field visits: Leverage the inspection field visit to also collect engineering data
Work prioritized and managed end-to-end: reduce handoffs, construction costs, and replacement backlogs
Workforce dedicated to managing replacements: Provide technicians, on and off-site, who can cost-effectively tackle your pole replacement design work
Coordinate with third parties: Manage notifications, transfers, and make-ready with licensees