The Osmose Environmental Commitment
Osmose is dedicated to the conservation of utility resources and strives to create a culture of environmental awareness both as a product developer and a service provider. We support the research and development of products and services that extend the safe and reliable service lives of structural T&D assets for many years beyond what is typically expected. Each year, Osmose inspects, treats, and restores millions of utility structures, extending their useful service life and forestalling their replacement for many years.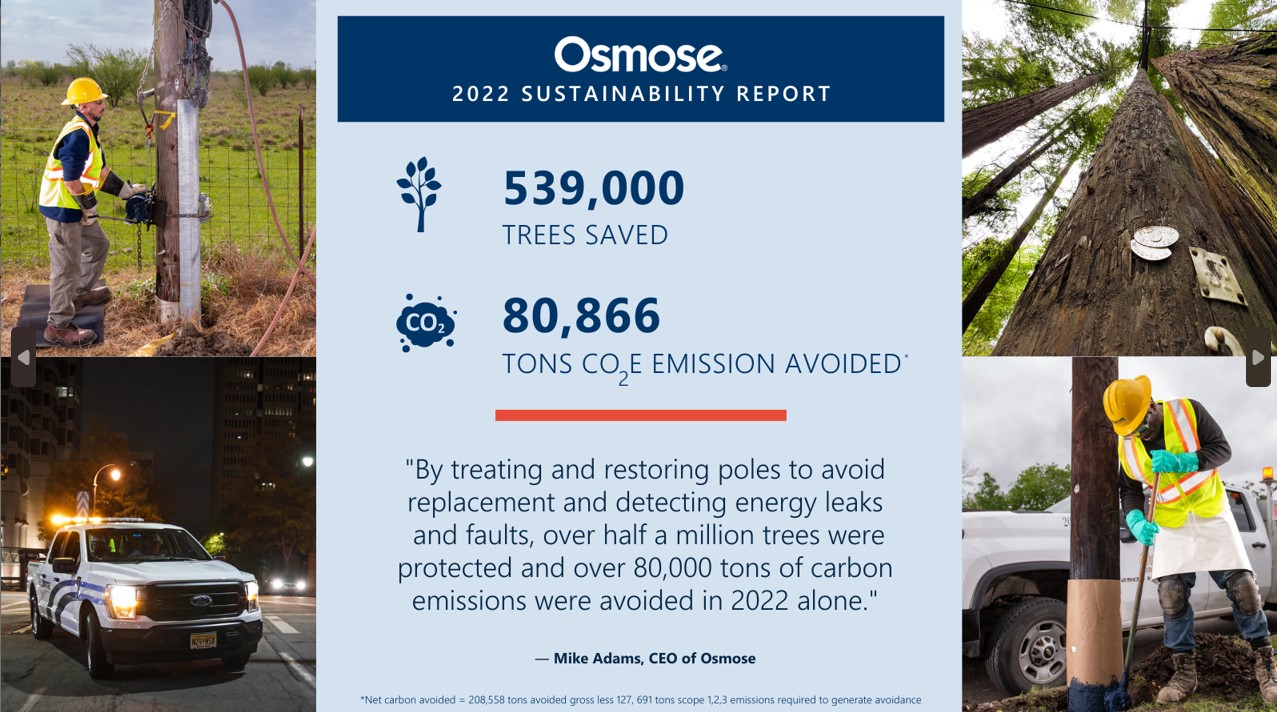 Myths About Remedial Treatment Dispelled
As a leading developer, provider, and applicator of remedial preservatives designed for in-service wood poles, Osmose has established research and development (R&D) priorities intended to maintain efficacy against decay and deterioration while optimizing the level of active ingredients, lowering the potential risks to non-target organisms, and eliminating petroleum-based carriers from our product line.
Empire State Electric Energy Research Corporation (ESEERCO) commissioned O'Brien & Gere Engineers, Inc. (OBG) to conduct an independent field study and associated risk assessment of remedial pole treatment. The study evaluated the potential ecological and human health impacts related to the application of five remedial wood preservatives to electric utility distribution poles.
The study found that Osmose remedial preservative treatments do not present any significant ecological or human health risk when properly applied to in-service wood utility poles. To learn more about the study, click the button below.