Pole Loading Analysis Services
Structural analysis is a prerequisite for many design initiatives. Accurate pole loading calculations are important when reporting to regulatory bodies for compliance purposes, determining the impact of additional attachments, or designing pole replacements. Pole owners often lack the resources to provide in-depth analysis of structures for planning and design projects. Osmose's pole loading analysis services allow you to:
Augment your existing pole loading expertise and resources
Meet regulatory requirements for pole loading (related to storms, wind, fires, and hurricanes)
Ensure your load calculations are accurate to support proper design
Incorporate pole loading as part of the third party application process
Provide best-in-class pole loading software and training to ensure results are seamlessly integrated with your existing systems
Technology Drives Our Pole Loading Analysis Services
O-Calc® Pro
O-Calc Pro is the industry-leading pole loading analysis software used to model utility poles, wires, equipment, and guying. The platform enables Osmose technicians to incorporate utility standards, code requirements, along with proper wind and ice modeling. The resulting pole loading results can be used to evaluate the capability of the pole to remain in service.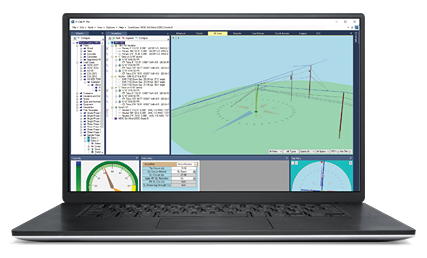 OsmoVision®
OsmoVision is the industry-leading technology solution designed to effectively transform accurate LiDAR point clouds, pole images, and GPS into actionable data to improve the integrity and reliability of your distribution network. OsmoVision is used to effectively build pole loading models to review as-built and proposed conditions as well as support pole loading analysis as part of resiliency programs.