Complete the form below for a free consultation with an Osmose infrared inspection expert.
Expand Form
Infrared Inspection Services
An infrared inspection can tell an electric utility a lot of information about its overhead and underground systems. Infrared inspections are a safe and cost-effective way to understand the operating condition of assets and implement or compliment a predictive maintenance strategy.
Effective Predictive Maintenance
Maintaining and managing regulatory compliance, system reliability, and overall system safety and risk are a few challenges pole owners face regarding overhead systems. Certain regions may have higher demand for these inspections due to equipment failures from age, frequency of use, and harshness of environments such as high temperature, humidity, or salt spray atmosphere. Further risks arise when poles are in high fire or fire prone areas.
Infrared inspection is a proven, proactive approach to identifying issues in overhead systems before they cause a serious or costly outage. When an electrical component gets hot, it is unseen to the naked eye. Because nearly all electrical components get hot before failure, electrical infrared inspections are a safe and cost-effective way for utilities to understand the operating condition of assets and implement or complement a predictive maintenance strategy.
What is an infrared electrical inspection?
An infrared inspection, also known as a thermal inspection, is a diagnostic tool that uses a thermographic camera to capture the infrared radiation emitted by electrical components of utility structures. Osmose infrared cameras detect and record temperature variance across the surface of equipment, connection and structure, creating a thermographic image or thermal map to identify hotspots and help prevent electrical failures, fires, or power interruptions.
A properly executed infrared inspection program can help electric utilities:
Identify overheating and defective equipment
Reduce potential outages and catastrophic failures
Reduce emergency and prioritize necessary repairs
Reduce damage to equipment
Avoid costly shutdowns
Improve power quality by identifying poor connections
Meet regulatory compliance
Improve a utility's wildfire mitigation program
Where are Infrared Inspections Performed?
Osmose specializes in the inspection of overhead (OH) and underground (UG) distribution, transmission, and substation systems for utility customers.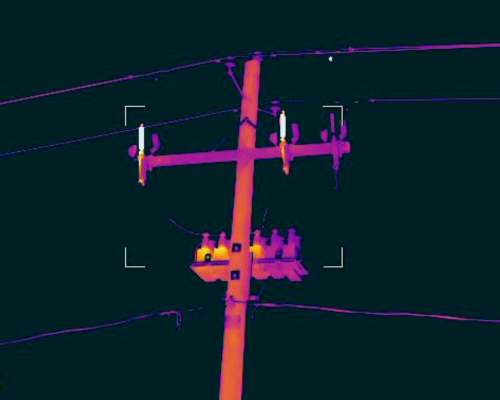 Distribution System
Arrestors, air switches, voltage regulators, capacitor banks, connectors, fused disconnects, insulators, solid disconnects, transformers, bushings, busses, regulators, reclosers, riser pole terminations, splices, padmounted equipment, switchgear, vaults, manholes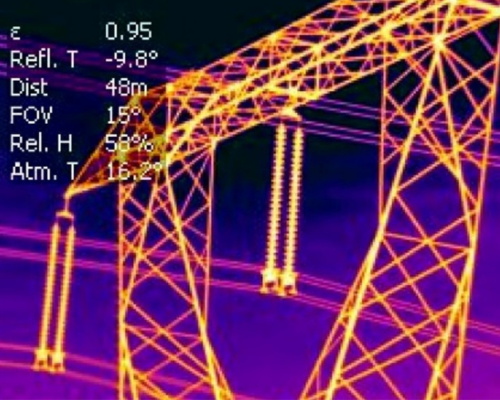 Transmission System
Dead-end sleeves, splice sleeve connectors, concerns over line sag, and potential connection failures due to increasing load
Substations
Transformers, breakers, switches, lightning arrestors, and exterior (transformer) cooling fins
Osmose's Infrared Inspection Program
Our nationally deployed field technicians and modular inspection system allows us to mobilize quickly for customer projects, and our advanced data collection and processing methods allow us to handle large projects efficiently. Certified Level III Thermographers perform all training, reporting, and project management to ensure the highest levels of accuracy in both data collection and delivery.
Speed
Highly-trained Level I, II, and III Thermographers equipped with innovative technology allows quick deployment and ability to meet tight project deadlines.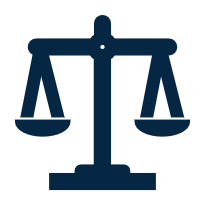 Scale
With the ability to inspect over 100,000 miles annually across the U.S., Osmose can scale to support projects of any size.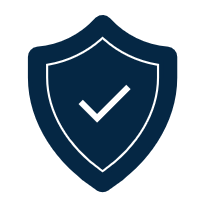 Accuracy
Leading technology delivers the accuracy needed to identify and categorize equipment with the potential to fail. Osmose deploys blueline GPS trail to ensure all facilities are captured.
Features of our infrared electrical inspection program include:
Utilizing infrared crews with experience performing over 100,000 line miles of inspections per year across the US
Using best-in-class high-performance infrared field equipment from FLIR to improve issue detection
Utilizing high-trained Level I, II and III certified thermographers
Blue line audit trail to confirm all facilities have been inspected
Providing under-load inspection of both overhead and underground equipment
Creating detailed reports, online incidence maps, year over year (YOY) annual reports, and compliance audit trails
Get a free, no-obligation consultation with an
Osmose infrared inspection expert.