WEBINAR
Avoid a Disaster - Learn Where Your Steel Structures Are Most Likely to Fail
Wednesday, December 1, 2021 | 12:00 - 1:00 p.m. EST
This webinar is complimentary and intended for utility asset owners.
With the advancement in Finite Element Analysis modeling software, it is possible to use these tools to accurately assess the structural health and integrity of steel transmission assets and develop reinforcing strategies. Advanced modeling tools can facilitate a deeper understanding of the behavior of transmission structures under different environmental conditions, and identify weak points that may lead to failure under extreme weather events. Once identified, weak points can be strategically reinforced to effectively harden the system by upgrading structures to withstand higher loading or comply with current regulations.
This presentation will explore advanced analysis methods and results on lattice transmission towers and poles, exploring how current analysis tools can be used to identify failure areas under various loading conditions and increased wind events.
About the Presenter
Alex Sminov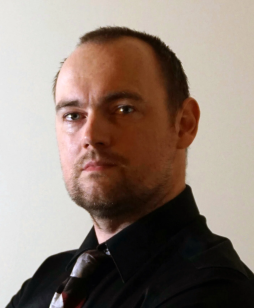 joined Osmose in August 2013 as a Design Engineer for the Corrosion Services. He has over 12 years of experience in design, analysis, inspection, and construction of structures. He took part in development of the standardized inspection methods and restoration techniques at Osmose, as well as designed numerous unique restoration solutions for the specialty projects. Prior to joining Osmose, he worked in mobile industry, performing inspections, reinforcement design, and hands-on construction of the various types of telecommunication structures, ranging from rooftop equipment platforms to 1000' guyed towers. He has a BS in Civil Engineering Technology from the Rochester Institute of Technology, and AS in Engineering Science from Jefferson Community College.
This webinar is complimentary and intended for utility asset owners.