Hardening
Resiliency as a Service Systems for Hardening Structural Assets
Life Extension Solutions - When it comes to a utility grid's resilience, even a well-sectionalized system will still experience significant outages and delays in restoration if the grid's core structures are not up to the task. Structural health and strength must be ensured before hardening for resilience can be fully effective. From the basics of pole assessment to advanced restoration tools such as Osmose's Tough Truss™ systems, Osmose provides all you need to make your grid structures perform with greater structural resiliency. The transmission and distribution (T&D) system's poles and towers are the backbones of the grid and Osmose is the full-service partner best equipped to harden and maintain the strength of those assets.
Asset resiliency assessment and life extension planning

Asset resiliency restoration, upgrading, and hardening

Asset resiliency engineering and economics advisory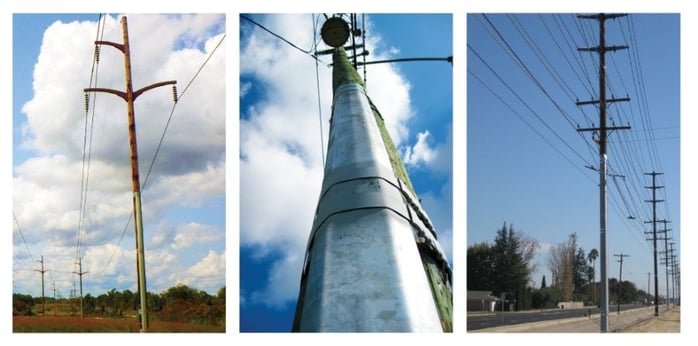 Analytics-Driven Hardening Processes - Osmose experts have developed a unique and groundbreaking approach to analyzing structural resiliency and planning grid hardening programs.  This risk-informed approach relies on Osmose's O-Calc® Pro structural analysis engine and Osmolytics® predictive models to simulate each asset's condition, weather scenarios, and structural capacity and our engineering and field service experts to implement asset hardening solutions. 
Using this process, we believe we can help every utility:
Understand each structure's current condition and capability, modeled using historical extreme weather patterns, and deliver a structural capacity analysis in a more efficient and automated way

Tailor the parameters of the program to the utility's specific engineering, construction, environmental, and business standards

Produce detailed technical documentation explaining the design, costs, and expected benefits of the resiliency program

Spend little to no operations and maintenance (O&M) in the planning, analysis, procurement, or execution of the program

Complete the targeted hardening of the distribution system faster and at a lower cost than is possible through any other approach
Fill out the form below to speak with an Osmose professional.