Padmount or Pandora's Box?

How to Manage the Hidden Reliability Risk
Padmount transformers represent a valuable key asset to electric utility companies. Due to their unprotected ground-level locations in the yards of home owners, along roadsides, and beside businesses, padmounted transformers are exposed to a higher degree of risk and therefore present a greater liability than other underground system components. They are often the target of degradation, vandalism, obstruction, and other conditions that affect their reliability and service life.
The majority of underground systems in the US are 40+ years old and continuing to age. Many have not previously been included in an effective life extension program. Often, even if programs are utilized, they provide ineffective results as they are not scaled sufficiently to address the entire population within a reasonable time frame. This can result in an unbalanced program incapable of providing adequate results.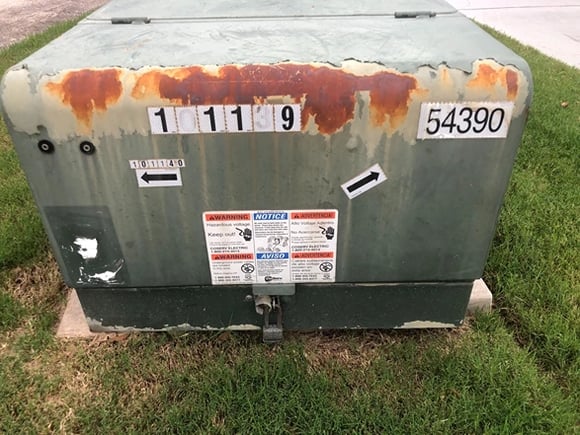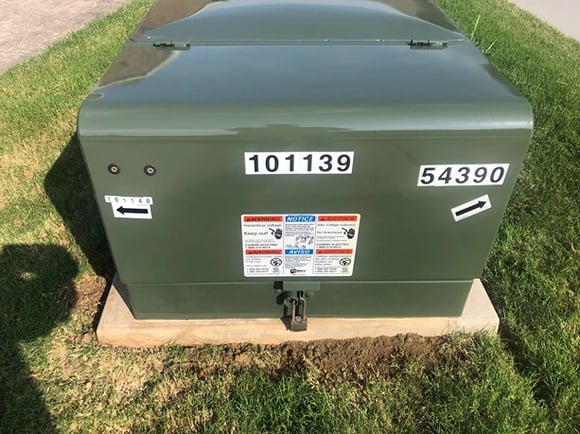 As seen in the two comparative images above, padmounted transformer work isn't just about making the cabinet look good. A close look at the before image shows that the cabinet was not only in a degraded state, but the entire transformer had been pushed forward on its pad representing both potential safety and reliability concerns. The after image shows a nicely painted and labeled transformer sitting squarely back on its pad.
Want to Learn More?
To learn more about how Osmose can help, please contact your Osmose professional, or email poleinfo@osmose.com, or register for the webinar below.
Webinar
Padmount or Pandora's Box?
How to Manage the Hidden Reliability Risk
In this webinar, we will address:
The most common issues affecting padmount transformer service-life
The pitfalls of ineffective practices
Effective program management elements and strategies
Date: Wednesday, August 11, 2021
Time: 12:00 PM - 1:00 PM EDT
Presenters: Kevin Niles, Product Manager for Steel Structure Assets - Osmose
Jackie Berna, VP of System Operations - Central Rural Electric Cooperative
This webinar is eligible for IEEE PDH credit. To earn credit, you must attend the live webinar and complete the IEEE evaluation we'll provide to you after the webinar.