Preparing for Broadband Deployment
Preparing for Broadband Deployment
What you need to know to prepare your pole plant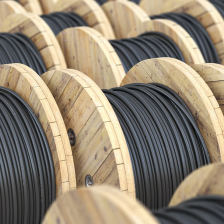 In response to the global health pandemic, millions of workers transitioned from a corporate work environment to working at home. For many Americans, the transition was seamless with the biggest hurdle being to find a place to work at home. For employees in rural America without access to acceptable broadband speeds, it was problematic.
The Federal Communications Commission (FCC) recognized the broadband gap in rural America even before the pandemic, and in the past two years, the FCC and other federal and state agencies have awarded billions of dollars to utilities and telecommunications providers to deliver broadband to the underserved areas of the United States.
In fall 2020, the FCC is prepared to award close to $16 billion by a reverse auction process to continue bringing broadband to underserved communities. In addition to the FCC awards, legislation is being proposed in Congress to provide billions of dollars to improve and expand existing broadband networks. This flood of funding, the wireless industry's fifth generation (5G) technology upgrade, and new regulations intended to accelerate the deployment of wireline and wireless facilities will impact pole owners in different ways. For utilities that are awarded funding to construct broadband networks there may be challenges in providing qualified resources to survey, engineer, and inspect their new networks so their broadband networks can be deployed to meet the timelines and benchmarks required with the acceptance of funding awards. For pole owners impacted by telecommunications company broadband construction, there may be challenges in managing the administration of pole attachment applications in a timely and efficient manner to comply with the faster time frames required by regulations.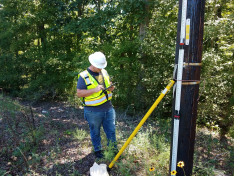 Four Steps to Prepare for Broadband Deployment
Fortunately, proven practices and improved technology can minimize the impact and help utilities and pole owners stay in compliance with regulations and improve safety, reliability, and customer satisfaction. To properly prepare for the increased activity and tightened time frames expected with the new pole attachment rules, an organized and efficient approach is recommended following these four steps:
Deployment begins with a review of existing joint use agreements to determine their compliance with current applicable regulations and to determine if the pole owner is receiving full cost recovery for use of its infrastructure. Some agreements may also require that each party participate in the audit of pole attachments.
An audit of attachments should be performed by qualified inspectors, who understand both electric and telecommunications infrastructure, equipped with the best field tools available to collect and analyze captured data. The collected data should be provided to all participants and stakeholders in a user-friendly manner. For example, Osmose utilizes the Osmose 360 Joint Use Apply online portal with role-based access so all participants in the audit can view and interact with the data with access levels determined by the pole owner.
Technicians collect pole and attachment types and heights on poles using highly accurate digital measuring technology, and the data should be analyzed using pole loading software and shared with necessary stakeholders. This sophisticated data collection process delivers a faster, more accurate audit which allows the utility to assess the state of their pole plant and manage their risk exposure effectively.
Remediating discrepancies, such as fixing clearance violations and other outside plant discrepancies such as double wood or "buddy poles," is the next step in the process. Double wood poles are a sore spot with local franchise authorities and provide an unnecessary safety risk for the pole owner. Remediating these issues by performing make ready engineering, pole loading analysis, and coordinating the movement of attachments to ensure transfers to new poles allows for faster application processing, minimizes construction delays, and removes line hazards safely.
Once the contract review, attachment audit, analysis, and remediation are completed, all that remains is continued proper management of the joint use program to comply with regulations and ensure the safe and timely provisioning of attachment requests. Budgeting for hiring and onboarding new employees can be a time-consuming process and the fluctuation of attachment requests may require a fast ramp up of personnel to address a broadband project only to see those employees reassigned when the work slows down.
Osmose can manage a program focused on ensuring that joint use administration is performed efficiently so the utility can focus on its core business of delivering safe, reliable, and affordable service to its customers. For more information, contact your Osmose professional, call 770-631-6995, or email poleinfo@osmose.com.
Contact your local Osmose professional.