Fill out the form below to speak with an Osmose professional.
Response
Skilled Resources for Storm Recovery
Structural health and asset hardening unquestionably improve grid resilience. Still, even with the best hardening solutions, Mother Nature wreaks havoc. Utilities across America rely on Osmose for industry-leading storm response and storm preparedness services. Osmose helps utilities respond quickly and effectively to assess damages caused by major unscheduled events such as hurricanes, tornadoes, ice storms, wildfires, mudslides, floods, and other natural disasters.
Osmose is available 24/7 to deploy experienced and qualified field teams and technical resources quickly to help you restore power and communications to get life back to normal for your utility and customers.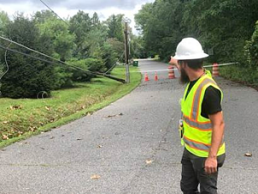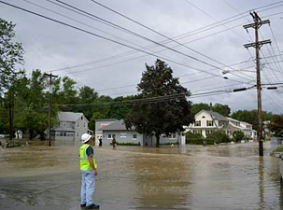 For more about Osmose storm response solutions, click here.
Scope of Resilience Response Services
Nationwide coverage ranges from small-scale, local weather events to large-scale, regional storms.
Highly mobile, self-sufficient workforce
Trained and experienced crews, foremen, and supervision
Rapid deployment, scalable size
Full range of damage assessment and support services