Complete the form below to download the infographic.
INFOGRAPHIC
Harden Your Grid to Weather the Storm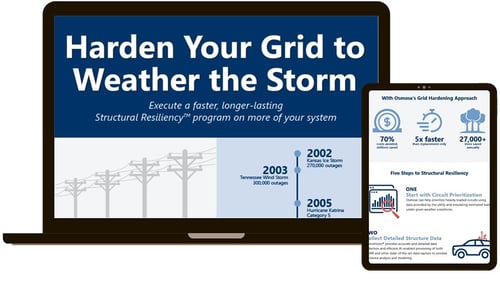 Severe weather outages have increased significantly over the past 20 years. Current overhead line structures may not be strong enough for the next major storm.
Are you ready to execute a faster, longer-lasting Osmose Structural ResiliencyTM program on more of your system?
Fill out the form to download and read the recommended approach and solution.