Complete the form below to download the article.
WHITE PAPER
A New Map for Climate-Driven Hazards to Utility Grids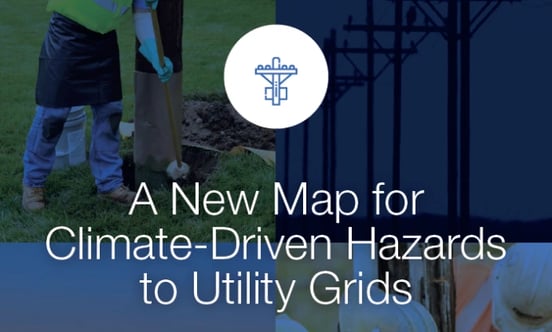 About 150 million wood poles carry utility lines across the United States, and a new fungal decay hazard map highlights – and helps utilities to mitigate - the growing environmental threat to those vital grid assets.
Wood decay fungi, fed by sun, rain, and soil, is a leading cause of damage to the wood poles that support U.S. utility infrastructure. Since the 1970s, American utility companies have relied on a map from the American Wood Protection Association (AWPA) to anticipate decay threats to wooden poles based on environmental conditions in each area. The original map was Introduction built on data from 1957 and was last updated nearly thirty years ago.
The AWPA in August 2021 updated the existing five-zone hazard map to a three-zone map based on in-the-field research. Development of a data-driven ground-contact decay hazard map for utility poles is a vital new tool for the industry. The updated map reflects changes in the climate that have accelerated fungal decay of wood poles that could threaten the integrity of the utility grid.
Fill out the form to download the full article.