Complete the form below to download the article.
WHITE PAPER
Osmo-C-Truss®: 55 Years of Reliable Restoration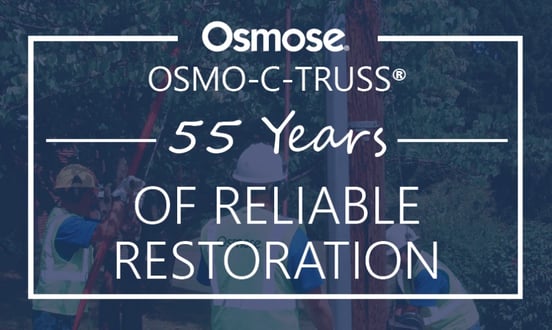 2020 marks the 55th anniversary of the Osmo-C-Truss wood pole restoration system. Installations of the C-Truss® and C2-Truss™ have restored over 1.5 million poles nationwide. These restorations also represent over $3 billion in savings for utility companies when compared to pole replacement costs. Furthermore, the wood pole life extension provided by these systems can be equivalent to the expected life of a pole replacement.
This paper shows a brief history of the C-Truss steel restoration method and includes data on the re-inspection of over 117,000 restored poles that validates successful life extension of over 40 years. Life extension of a utility asset qualifies for capital treatment and details of capital budget optimization are also explained in this document.
Fill out the form to download the full article.