The Certified, Proven Solution
At the heart of Osmose's Power Survey service is the SVD mobile electric field detection system. The vehicle mounted SVD systems are an integral part of Power Survey's Mobile Asset Assessment Vehicle (MAAV). The MAAV enables comprehensive inspection through the detection, identification, and monitoring of hazardous stray and contact voltage.
Mobile electric field detection is the most sensitive and accurate non-invasive testing method available for locating faults in underground electric distribution systems. The SVD is a purpose-built mobile detector specifically designed to detect the low-level electric fields that emanate from the surfaces of structures that have become energized due to an underground distribution system fault. It simultaneously detects voltage on all surfaces in an area: streetlights, manholes, fences, hand-hole covers, roadways, and sidewalks.
A world class team of over 75 physicists, scientists, engineers, and technicians embarked on a two-year development effort to create the technology and concepts comprising the SVD. The result is an industry benchmark system that has not been equaled in sensitivity or performance. The SVD has been certified by an internationally accredited independent laboratory for reliable detection of contact voltage in field operating environments. In total, our SVD system has been tested on millions of structures and is the only certified, proven solution trusted by the world's leading electric utilities.
Power Survey has been used in a variety of electric distribution projects, including:
Distribution System Assets
Distributed System Assets
Public and Worker Safety
Cable Replacement
Street Lighting Asset Maintenance and Valuation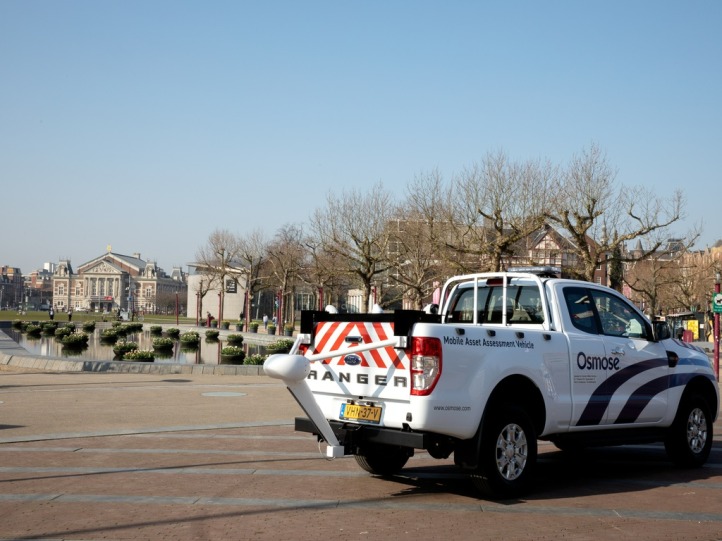 Fill out the form below to speak with an Osmose rep about your Contact Voltage Detection needs.